Jar Packing
After 14 years into the business, in the year 2008, we set up a modern jar line for packing gherkins in glass jars (ready to eat consumer pack). We can offer Gherkins packed in jars as per the recipe of your choice along with your brand name (private label), available in carton / tray packing, palletised or un-palletised.
Jar Sizes

JAR SIZE

370 ml

500 ml

580 ml

720 ml

1000 ml

1415 ml

2000 ml

JARS PER CARTON

12

12

12

12

12

6

6

NET DRAINED WEIGHT PER JAR
(grams)

185

250

300

360

550

770

1200

CARTONS PER 20' CONTAINER
(floor loaded – unpalletised)

3304

2416

2242

1919

1224

1931

1350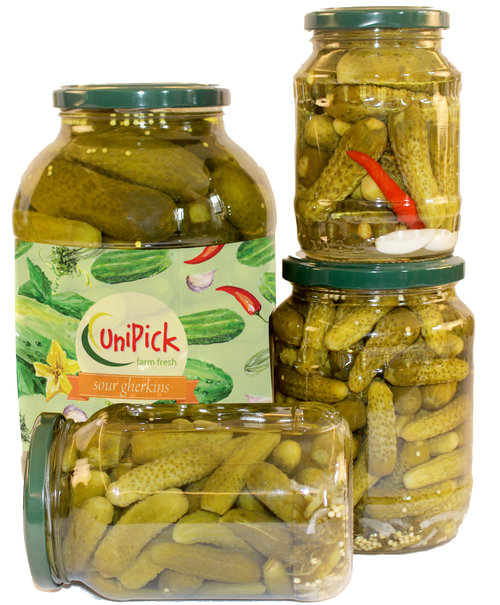 We customise to your needs with the option of using Natural Vinegar or Acetic Acid, Sugar, Saccharin or Honey and other added ingredients; herbs and spices such as Dill, Mustard, Onion, Garlic, Celery, Tarragon, Red/Green Bell Pepper, Red/Green Chilli, Black Peppercorn and Flavours – natural, nature identical and artificial. Packaging can also be customised including label, plain or printed cartons/trays, caps.
Other Products
In addition to gherkins, we can also other products such as Mixed vegetable salad, Green hot pepper, Cherry tomatoes and Red bell pepper.