Unicorn has been in the business of bulk packed gherkins since 1994 catering to customers all over the world including USA, Canada, Russia, Middle East, Australia, France, Spain, Chile, Argentina and many others.
DRUM / BARREL PACKING
As Gherkins packed in bulk have high salt and acid levels, they are not ready to eat, not pasteurised and are in an intermediate stage. They need to be processed further and repacked for consumption. Each HDPE Drum / Barrel is of 240 or 260 litres containing fruit of 180 or 190 kilos each as net drained weight (NDW).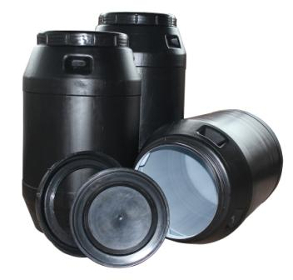 PAIL PACKING
We can also offer drum product packed in pails; each 15 litre pail can pack 10 kilos of fruit (net drained weight). This is similar to drum product as it is in an intermediate stage.
| PACK SIZE | DRAINED WEIGHT |
| --- | --- |
| 15 lt PAIL | 10 kilos |
| 240 lt HDPE DRUM | 180 kilos |
| 260 lt HDPE DRUM | 190 kilos |